Mount Zion Cemetery/Female Union Band Society Cemetery Tour (Members Only)
October 22, 2021 @ 10:00 am

-

11:30 am
Photo courtesy of  Mt. Zion / Female Union Band Historic Memorial Park, Inc. Foundation
DC Preservation League Members are invited to join us on Friday, October 22nd for an in-person tour of the Mount Zion Cemetery/Female Union Band Society Cemetery!
Tucked away behind the historic Dumbarton House in Georgetown lies one of the oldest African American burial grounds in Washington, D.C.: the Mount Zion and Female Union Band Society cemeteries. This three-acre site holds two burial grounds—the Mount Zion Cemetery (formerly the Old Methodist Burying Ground) to the east and the Female Union Band Society Cemetery to the west. Established in 1808 and 1842, respectively, both cemeteries are physical reminders of Georgetown and DC's strong and significant African American history and culture.
Beginning in the late 1950s, financial constraints, an attempted land sale, thwarted development, and a series of court cases left the fate of the cemeteries in question; however, Neville Waters, son of Gertrude Waters, a Society member, and Vincent deForest, chairman and president of the Afro-American Bicentennial Corporation (ABC) led the effort to successfully save the site from being sold. In 1976, one year after the cemeteries achieved historic status, ABC organized volunteers to clean up the site and eventually plans for it to become a memorial park were drafted. Unfortunately, a lack of funding tabled those plans and the site fell back into a state of disrepair; although laudable volunteer efforts have provided baseline maintenance for portions of the site since the 1970s.
The DC Preservation League listed the Cemetery on its Most Endangered Places List in 2012 and in partnership with the Mt. Zion / Female Union Band Historic Memorial Park, Inc. Foundation (est. 2005), had a preservation plan prepared by EHT Traceries, Inc. for the site. It serves as a roadmap for the Foundation as they continue to jointly manage the preservation and commemoration of the Mt. Zion and Female Union Band Society Cemeteries.
Mt. Zion / Female Union Band Historic Memorial Park, Inc. (Foundation)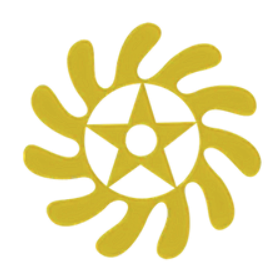 **COVID Information: The safety of our guests is of the utmost importance to us and for this reason, we are requiring that all participants be fully vaccinated.  Proof of vaccination will be required upon arrival at the event.  Vaccination card or picture of card will be accepted. Masks are also required for this event, regardless of vaccination status.
This is a DCPL Members-only event. Note that you need to be signed in to your Neon account in order to successfully register. Not a member? Become one here or during registration.
_______
October "Cemeteries & Demolished Buildings" events are generously sponsored by Carol Aten in honor of her fellow preservationists–Nancy Carson, Nancy Schultz, and Nancy Schwartz–who were instrumental in the early successes of Don't Tear It Down/DC Preservation League.