Guide to Indigenous D.C. Webinar
December 7, 2022 @ 1:00 pm

-

2:15 pm
We live on land that has a deep history, one that extends back to those of the First Nations. Indigenous communities including the Nacotchtank and Piscataway People lived and thrived here in what is now the District of Columbia. We respect and honor all members of indigenous communities, past and present. We acknowledge that we are on land that was not free to be taken.
We seek to remember this, not only during months or moments that are convenient, but consistently and with depth of thought.
We hope you join us on December 7, 2022 at 1:00 PM EST for our "Guide to Indigenous DC Webinar." In this talk, Dr. Elizabeth Rule will present on "Guide to Indigenous DC," a digital map and mobile app featuring sites of importance to Native peoples across the Nation's capital, and her affiliated full-length book manuscript, Indigenous DC: Native Peoples and the Nation's Capital (Georgetown University Press). Rule's research emphasizes Indigenous peoples' contributions to Washington, DC, highlights the historical and contemporary federal tribal policy developed in the city, and acknowledges the peoples whose homelands upon which the District of Columbia was built. Together, the map, app, and book showcase the empowering stories of how Washington, DC is a place of tribal history, gathering, and advocacy with a long, rich history.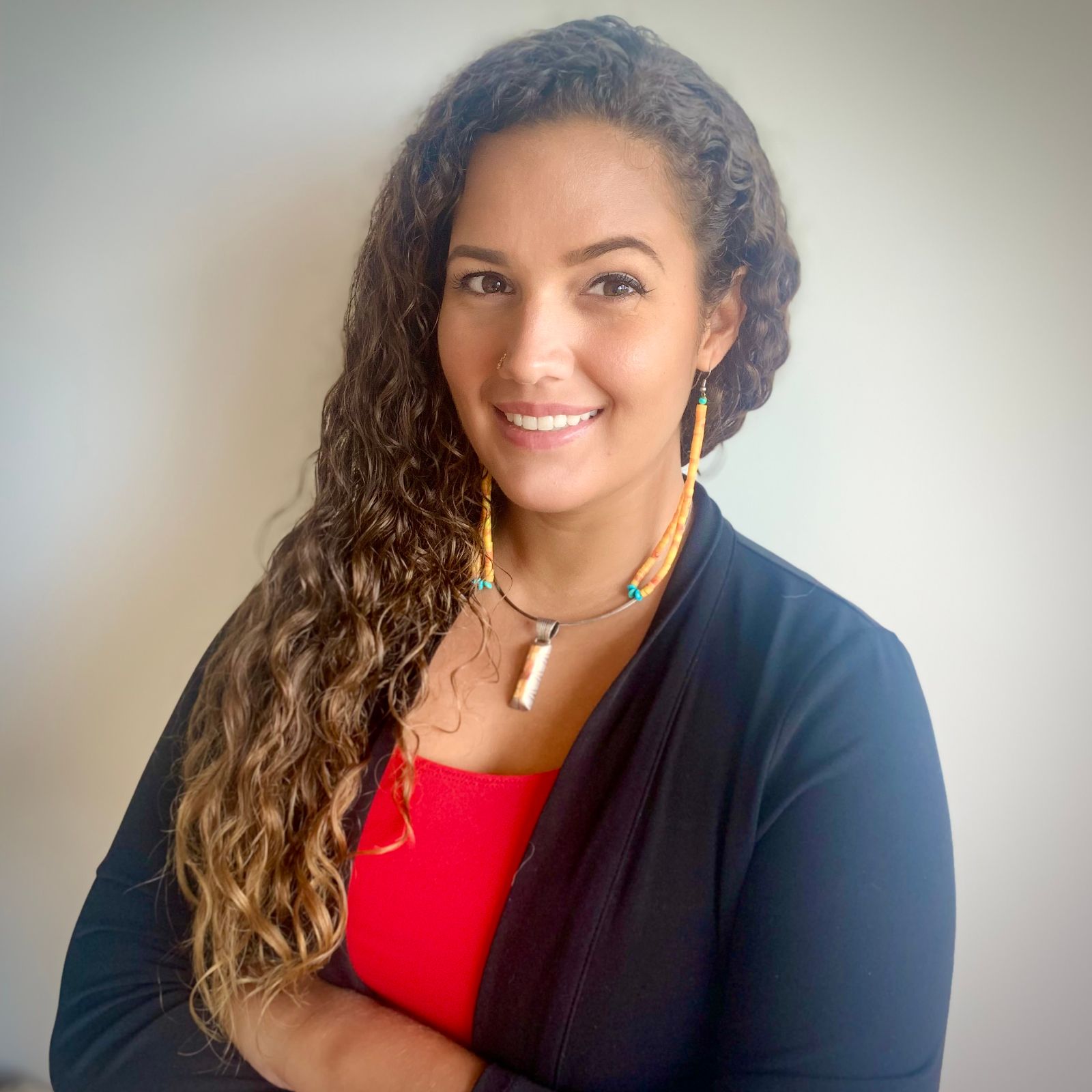 Elizabeth Rule, PhD (enrolled citizen, Chickasaw Nation) is an Assistant Professor of Critical Race, Gender, and Culture Studies. Her Critical Indigenous Studies research has been featured in the Washington Post, Matter of Fact with Soledad O'Brien, The Atlantic, Newsy, and NPR. She has also released articles in American Quarterly and the American Indian Culture and Research Journal, and has two forthcoming monographs. The first, Indigenous DC: Native Peoples and the Nation's Capital (forthcoming, Georgetown University Press), analyzes historical and contemporary sites of Indigenous importance in Washington, DC. Rule's second book project, Reproducing Resistance: Gendered Violence and Indigenous Nationhood, links reproductive justice and the Missing and Murdered Indigenous Women. Rule is founder of the Guide to Indigenous Lands Project and creator of the Guide to Indigenous DC (2019), Guide to Indigenous Baltimore (2021), and Guide to Indigenous Maryland (2022) digital maps and mobile applications. Rule's work has received support from the Henry Luce Foundation, MIT Solve, Mellon Foundation, Ford Foundation, Center for Black, Brown, and Queer Studies, and more. In 2021, she was recognized as an AT&T Women's History Month Honoree, was named among the National Center for American Indian Enterprise Development's "40 Under 40," and received the Library Company of Philadelphia's Innovation Award.
Follow Dr. Rule 
Twitter: @ERuleDC
TikTok: @ERuleDC
Instagram: @ERule.DC
Follow the Guide to Indigenous Lands Project
Twitter: @IndigenousDC
TikTok: @IndigenousDC
Instagram: @IndigenousDC
Facebook: Guide to Indigenous DC
Questions? Ask us through email (info@dcpreservation.org) or our social media platforms.
Hope to see you there!