Historic Department Stores of Downtown DC: Walking Tour
September 30 @ 11:00 am

-

12:00 pm
Nowadays, it is surprising when a common product isn't available on the store shelf. Most grocery stores, supermarkets, and big box stores have a wide variety of offerings in a multitude of options – a level of convenience that the modern consumer takes for granted. Even when a brick-and-mortar store doesn't quite have what you need, the product can be purchased online with just a few clicks, and delivered within a couple days or even within hours. This "one-stop shop" model that is common today in stores across America is a relatively new development for retail stores. Historically, many retail stores had similar developments, yet one subcategory of retail stores rose above others to push shopping's boundaries: department stores. From phrases like "the customer is always right" to favorable return policies and the wide-scale adoption of escalators, department stores have changed how we shop, and department stores in DC tell a unique story about the city's relationship with its shoppers.
On September 30th at 11:00 AM, join tour guide Fontana Micucci and DCPL staff members to learn about the unique history of shopping and the architecture of department stores in Downtown DC.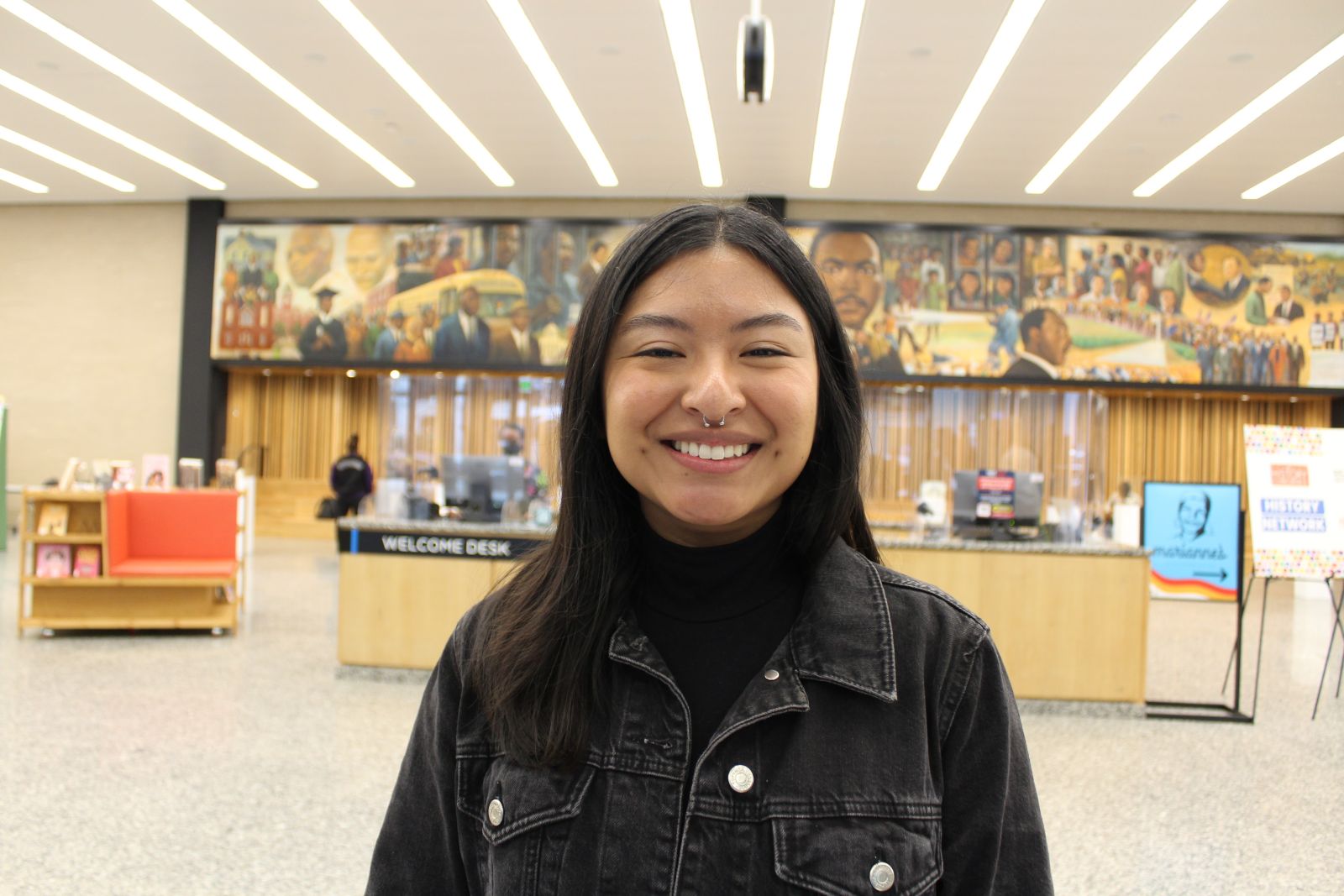 Fontana Micucci is a recent graduate from American University's Public History master's program with a research focus in material culture and cultural history of the mid-20th century. She also holds a B.A. in History and English from Washington & Jefferson College. She has previously worked at a variety of historical nonprofits and organizations including George Washington's Mount Vernon, WETA, and most recently as the DC Preservation League's Public History Fellow. She has specialized in digital media and online engagement through her work, aiming to engage public audiences with unique and truthful historical narratives. Her work has ranged from local DC history to international U.S. history, all with an emphasis in using place, objects, and cultural memory that connect communities to one another.